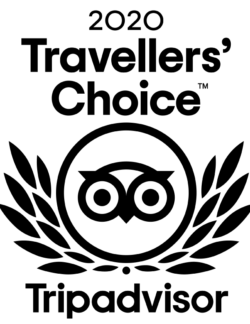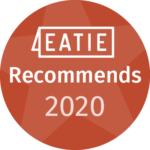 WELCOME
We are Restaurant 1733 – open sandwiches and Danish food since 2018.
Beautifully located in Nybrogade in Kay Bojesen's old toy workshop, right by Slotsholmen's Canal overlooking Christiansborg and Thorvaldsens Museum.
We love Danish cuisine and serve Danish dishes and open sandwiches with a modern touch, homemade from lovely fresh ingredients – if we don't make it ourselves, we only want the best from our suppliers.
The atmosphere is fresh, unpretentious and down to earth. Here is room for everyone.
Come in and say hello, because we want people in our living rooms.
With love
Dan
Opening Hours
DAILY HOURS
All weekdays 11.30 am – 9.00 pm
kitchen closes at 8.30 pm
CHRISTMAS LUNCH
Fridays and saturdays from 19th of November – 23rd of December
on these nights we only serve large platters
4.00 pm – 11.00 pm
kitchen closes at 8.30 pm
Christmas at the family of 1733
December 25th and 26th 2021
on these days everyone eat together
-menu can be seen under 1st and 2nd christmas day
1.00 pm – 5.00 pm
Patty Shell Night
Oktober 1st and 2nd 2021
on these nights we only serve this menu
4.00 pm – 11.00 pm
kitchen closes at 8.30 pm
Right Rib Night
November 5th, 6th and 7th 2021
on this night we only serve this menu
4.00 pm – 11.00 pm
kitchen closes at 8.30 pm
EVENING OF ST. MARTIN
Wednesday 10th of November 2021
EXTRA DAY 11th of november
on this night we only serve the menu
4.00 pm – 11.00 pm
kitchen closes at 8.30 pm
Corona passport
As of november 12th we need to see a valid corona passport.
We still need information from authorities, but until we get them we need to see one of the following:
-proof of vaccination
-negative test, maximum 72 hours old
-proof of past infection within 6 months
Our Guests says
Super hyggelig sted, med mange besøgende… Vi bestilte en wienersnitzel (den var rigtig god) og min mand 3 retters menu .. Det smagte dejligt og til rimelige penge … Grunden... read more til at stedet ikke får 5 stjerner var min mands bøf var rå og måtte tilbage til køkkenet og vi ventede på en ny bøf.. så vi spiste ikke vores mad sammen .. Citron fromagen var desværre grynet og skilt, men bestemt spiseligt ..

dortem475
24. September 2021

Vi spiste frokost på 1733. En virkelig lækker gang smørrebrødi. Venligt personale tog imod os. Stedet kan anbefales særligt i forhold til maden.
Stedet var dog helt fyldt hvilket betød... read more at støjniveauet var højt og det var vanskeligt at føre samtaler. Til sidst faktisk ret ubehageligt. Desværre ødelagde det en del af oplevelsen. Måske er det muligt at gøre noget yderligere ved akustikken?
Yderligere betød det fulde hus, travle tjenere hvilket gjorde at de ikke helt kunne nå at yde den ellers så behagelige service vi fik ved ankomsten.

Trail674286
11. September 2021

Et super sted hvor vi altid vender tilbage til
Fantastisk super lækker mad super skøn og venlig personale som er med at gøre besøget rigtig dejlig... read more

Peter F
5. October 2020

Jeg har får været i restauranten med min mand, i dag havde jeg foreslået 6 kolleger at vi skulle spise frokost sammen
Alt var lækkert, betjeningen effektiv, personlig og... read more omhyggelig.
Maden, det er jo derfor man kommer.
Alle mine gæster var ovenud begejstrede for de lækre smørebrød, frokostretter og for udbudet af drikke.
Jeg er fik så meget positiv feedback på mit valg af restaurant.
Tusind tak for en dejlig frokost.

929martinp
2. June 2021

Dejlig dansk mad i hyggelig atmosfære. Venligt og opmærksomt personale. Fik stegt flæsk ad libitum. På en tirsdag var der fuldt hus, hvilket gav lidt ventetid til køkkenet, men til... read more gengæld var det helt frisk stegt flæsk der kom ind. Og ved at bestille portion 2, da nr. 1 kom - var ventetiden mellem de to serveringer sparsom.

klausd612
16. November 2021

Det er supermad og specialøl til yderst rimelige priser, kantareller på toastbrød gudespise, frisk helsteg rødspætte lige i skabet og tre dejlige oste, det er til 5 stjerner... read more

allanst
5. August 2020

Det bedste smørrebrød og den dejligste betjening i byen! Utrolig hyggeligt sted med en skøn atmosfære - 10/10!

tisserrr
5. August 2020

Jeg har det sidste års tid besøgt 1733 utallige gange sammen med kæreste, børn og anden familie, og sammen med venner og forretningsforbindelser; både til frokoster, middage og julefrokost. Ja,... read more jeg tror, at jeg burde have aktier i restauranten med mit bidrag til omsætningen . Men jeg lægger betalingen med glæde af flere grunde. Maden er i top fra kokken Jon, betjeningen er sublim fra Peter, Dan og Co. - og omgivelserne er fine og hyggelige. 1733 kan varmt anbefales!

Engelund1966
4. September 2020

Lækkert smørrebrød af bedste kvalitet til fair pris i lækre omgivelser og skøn betjening. Alle bør unde sig et besøg her

William_DK
1. August 2020

Som altid hyggeligt med skøn mad, en utrolig dejlig og personlig betjening; helt klart et favoritsted

erikrB7532PG
7. November 2021

Dette er en samlet anmeldelse for alle de gange vi har været der...
Maden er bare super og personalet er super duper. Så hvad var bedre end at holde traktementet... read more efter brylluppet her. Stor succes !!

DennisM1881
6. August 2020

Tur i Nyhavn med en veninde som fortæller os om 1733. Selvfølgeligt skal vi besøge den og spise frokost og det er absolut ikke sidste gang vi spiser der. Maden... read more super, Irish Coffee (fandt ikke noget fejl på den) service på top. Vi ses.

IngelaA
28. July 2020

Et rigtig hyggeligt sted, hvor vi fik en virkelig god frokost. Friske, smagfulde råvarer - måske den bedste sild jeg nogensinde har fået! Peter's favorit gav lidt et strejf af... read more sommer på en ellers halvkold oktoberdag. Og så virkelig rar betjening! Kommer gerne igen!

Camilla B
13. November 2020

Det var vores første besøg på Restaurant 1733 og vi blev meget begejstrede for det utroligt lækre smørrebrød og den smilende og opmærksomme betjening med god humor. Det var dejligt... read more at se et smørrebrødskort med et par "twists" og især kartoffelmaden med røget ål var helt fantastisk. Vi kommer helt sikkert tilbage.

Carmina1966
21. November 2021

Super skøn mad Betjening i sær klasse Et sted man kommer igen igen En perle i byen Dejlig centralt..

Michaellykke
5. August 2020

Her serveres mad, som mormor ville lave den; rene og ægte råvarer uden dikkedarer, men snagen sidder lige i skabet, hver gang.
Jeg går ofte ud alene; hos 1733 er... read more stemningen og hyggen altid til stede og man overses ikke som singlegæst.
Jeg kommer her ofte og elsker stedet.

428susanner
17. August 2020

Fik plankebøf til aften. HELT FANTASTISK 🙂
Mørt og lækkert kød og personalets service var helt i top.
Kan ikke give andet end 5 ud af 5 stjerner til... read more denne skønne perle af en restaurant ⭐️⭐️⭐️⭐️⭐️

schjerlund
21. June 2021

Fantastisk smørrebrød skøn atmosfære og utrolig varm, imødekommende og venlig betjening. Bedste anbefalinger herfra.

stine1979
17. July 2021

Lækker juleanretning - vi var 6 der alle valgte stor eller lille juleanretning. Alt var virkelig lækkert, og smagte skønt. Rigtigt dejligt rugbrød de bruger, med dejligt skorpe.
Sød og... read more venlig betjening. De var gode til at styre serveringen så det passede med store og små anretninger, så ingen sad længe uden mad.
Virkelig god mad til fornuftige priser.

TroelsPB
28. November 2020

Ved vores besøg var det sæson for kantareller, og vi startede med en lækker toast med "skovens guld". Dagens ret (tirsdag) var en af mormor-køkkenets absolutte klassikere: stegt rødspætte med... read more persillesovs, nye kartofler og grønt. Og vi sluttede med tre (mere end) gode danske oste, en rødkit, en vesterhavsost og en blåskimmel. Dertil tre af de fremragende specialøl fra Krenkerup: ur-øl (fadøl), IPA og Stout (begge flaske) - den sidste en af de tre øl, som Krenkerup har vundet prisen som årets europæiske øl for! Serveringen var meget venlig og hurtig.

Gunnar G
8. August 2020
Private Parties
We love parties aswell.
Do you have anything to celebrate or are you a larger group going out for dinner? Don´t hesitate to contact us.
The capacity is approx 70 people
Package including dinner, beer, soda, wine, coffee and sweets starting from dkk 599,-
Contact us here or call 3412 1733
Address
Restaurant 1733
Nybrogade 14
1203 København K
Phone: 3412 1733
restaurant@1733.dk